Blogging has evolved into one of the simplest ways to earn money online and live the life of your dreams.
The freedom that comes with being a blogger is priceless. The freedom to work from wherever, with whom, and when you want. A great SEO-friendly blog post takes about two hours to write.
So, if you're a full-time blogger, you might only need to work for about 5 hours during the day. That's plenty of time to conduct research, write, edit, and publish.
Whether you're a new or experienced blogger, you'll need tools to help you with the various aspects of your job. Blog idea generation, keyword research, plagiarism, grammar checking, designing blog banners, and Pinterest Pins are examples of such tasks.
Without further ado, let us begin.
Here are 12 best blogging tools you need to build a profitable blog
Quillbot is one of the most useful tools I use on a daily basis. It's a well-known paraphrasing tool that can help you transform your sentences from simple to professional. The best part is that it is completely free.
Its paid plan takes things to the next level, prompting you to select different modes for your copy, such as formal, creative, simple, expand, and shorten.
Quilbot has recently added features such as plagiarism detection.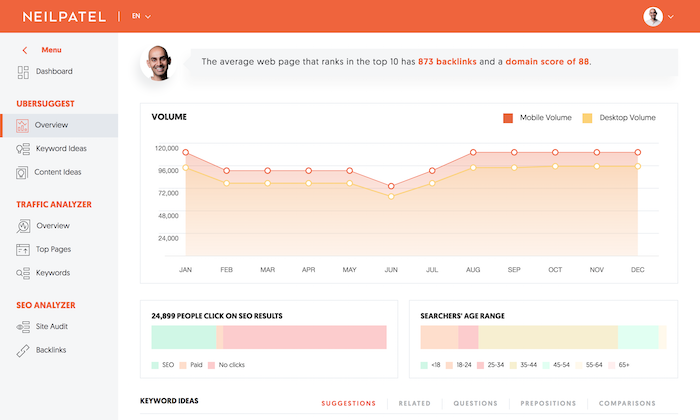 Neil Patel's Ubersuggest is my go-to keyword research tool. The free version allows you to conduct three free searches per day. You don't need an account to use the tool, but you will need one to save your keywords to the Keyword List dashboard.
For each keyword you search here's what you get;
-Keyword overview: This feature displays; Volume, which is the number of monthly searches for that keyword, and Cost Per Click(CPC), the average amount you'd pay Google to have your article displayed as an ad. Paid Difficulty, which is the estimated competition for that keyword in paid search. SEO difficulty, which is the estimated competition for that keyword in organic search.
-Keyword ideas: Similar keywords that people are searching for, as well as their search volume, are suggested for you.
– Similar websites: This feature displays which other websites are already ranking for the keyword you're trying to target. These could be direct or indirect competitors.
–Content ideas: This feature displays the most popular content for the keyword you're looking for. It demonstrates
For individuals and small business owners managing 1-3 websites, the paid version of ubersuggest costs $12 per month. More pricing plans are available below.
This tool can help you rate your headline based on SEO score and overall headline rank. If your scores are less than 60, it means you need to make some changes and write a better headline that will entice website visitors to click.
Headline studio will make suggestions to improve the headline of your blog.
Google Autocomplete
I'm sure you guessed this one based on the name. Google autosuggest is a fantastic tool for understanding what terms people type into the Google search engine.
When you enter a search term into the Google search bar, you'll notice that Google returns a list of complete questions, phrases, or queries related to the keyword you typed.
This is a very useful tool because it tells you what other subtopics you should write about in relation to that keyword.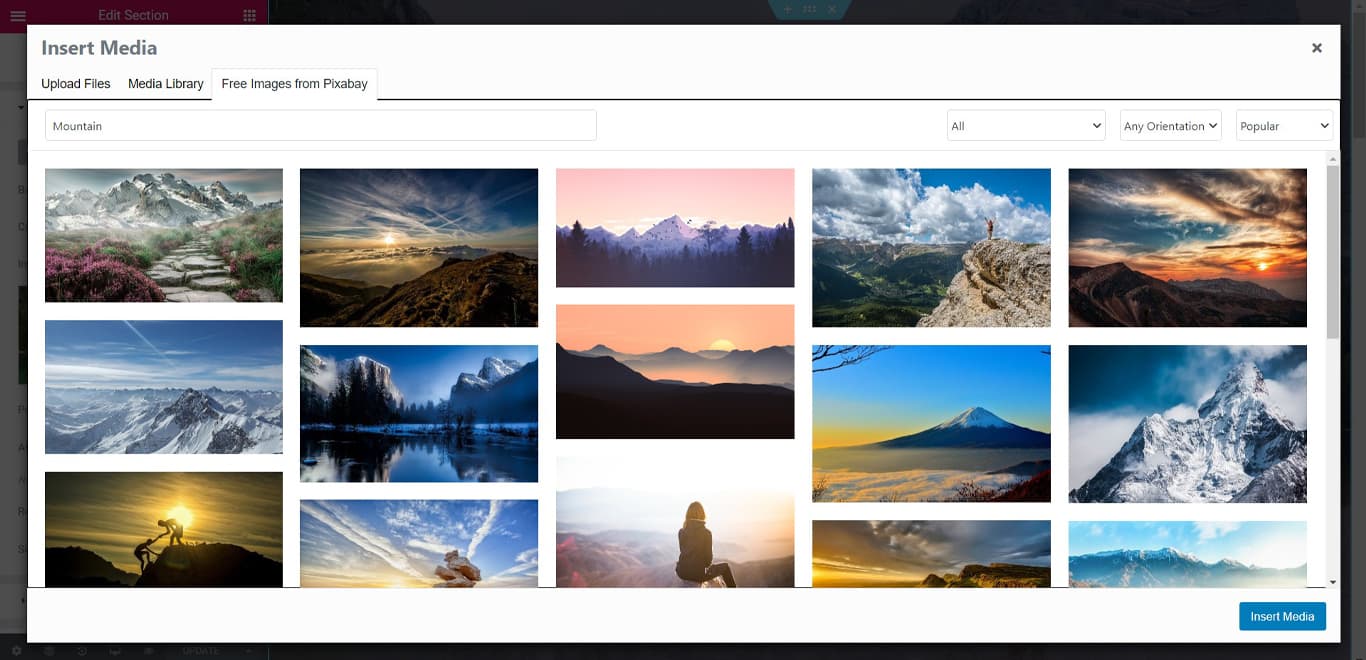 Pixabay used to be a website where you could get free stock photos. A stock photo is a photograph taken by another photographer that you can use for personal or commercial purposes without fear of being sued for copyright infringement.
Pixabay now offers stock videos and music. You can use these for free in your design or video projects. There are thousands of free photos, videos, and music to choose from.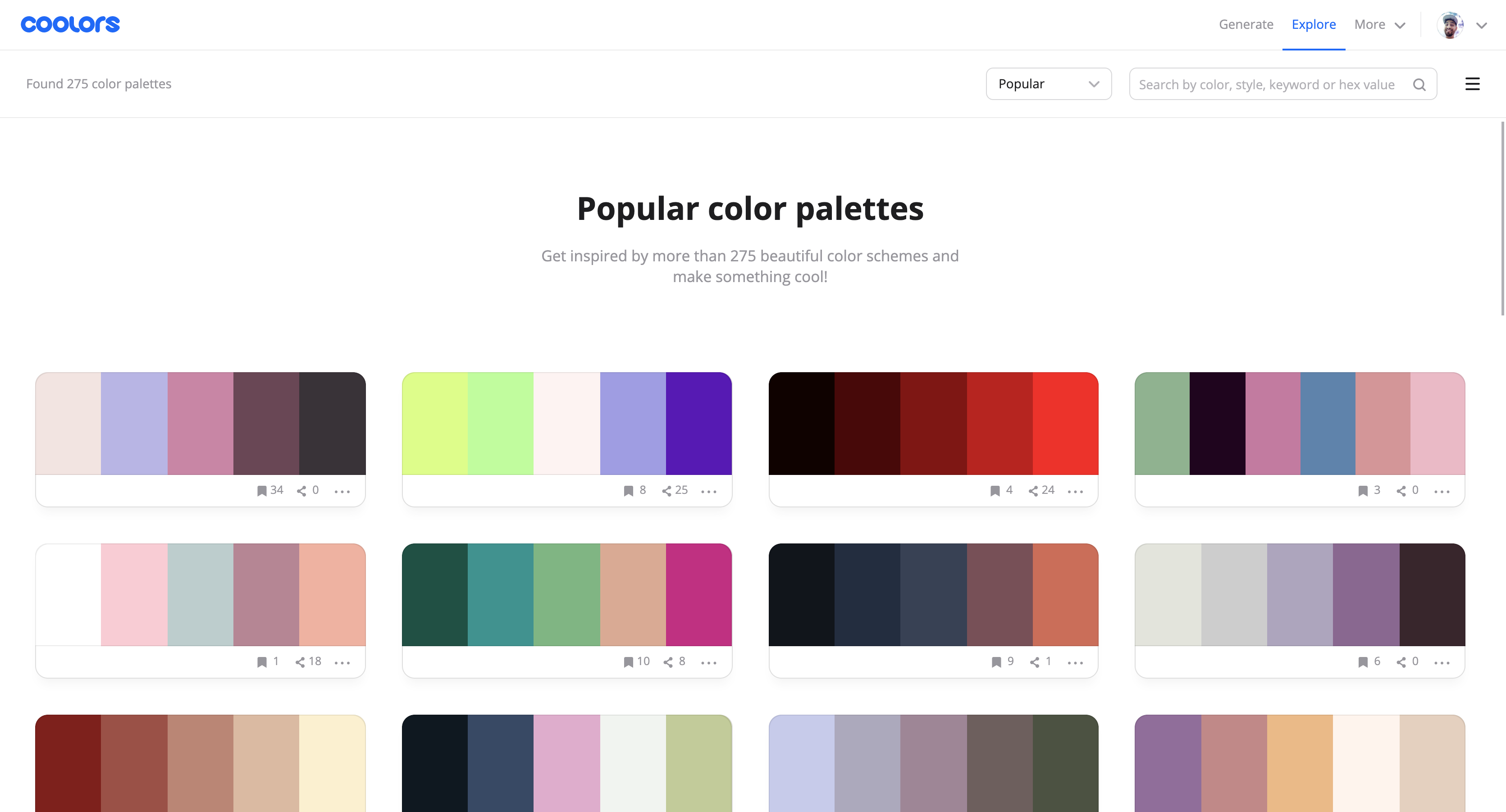 You are probably aware that in order to have a professional blog, you must use consistent colors and fonts across your website and social media platforms.
Coolors is an excellent tool for creating various color palettes until you find the ideal color combination for your blog post designs.
Talking about design. Canva is my go-to tool for all things design.
Gone are the days when you could spend a month learning Adobe Photoshop and still not be able to create visually appealing designs.
Canva has thousands of ready-made templates that you can simply customize with your brand colors, fonts, and images.
This tool may seem obvious, but I had to include it to emphasize why you should not write your blog on WordPress, Wix, Blogger, or any other blogging platform.
With software bugs or updates, it's easy to lose your content. Working in a blogging service may also limit your editing options because some blogging services do not integrate with editing software.
To be safe, I recommend that you work in Google Drive. You can organize your content ideas, content calendar in Google Sheets, and blog content in Google Docs all in one place.
Social Champ is a social media management application that allows you to schedule social media posts.
You want people to see your great blog post after you write it, and the best way to do that is to promote it on social media. You can share the link to your blog on Twitter, Facebook, or Linkedin.
Social champ gives you power by allowing you to schedule your posts ahead of time, allowing you to spend less time on social media.
The free plan allows you to connect up to three social media accounts and post an unlimited number of times per month.
Paid plans begin at $29 per month and include 12 social media accounts, 2 users, unlimited posts, approvals and workflows, live chat support, and other advanced features.
Grammarly is an online writing editor that allows you to check for and correct spelling and grammatical errors. Grammarly is available for free by downloading the Chrome extension.
Their monthly premium plan starts at $12.
Convertkit is without a doubt the best free email marketing tool. In the free plan, you will have access to unlimited landing pages and forms, send email broadcasts, and sell your digital products.
Their most affordable paid plan is $9.
Answer the public is one of the most effective content idea generation tools I've come across. Go to the website, type in a keyword, and you'll be presented with an infinite number of content ideas to write about.
It arranges the content in the form of questions, prepositions, and keyword comparisons. This tool will also provide you with keyword variations as well as another search term for all letters of the English alphabet.
Quora, like Answer the Public, is used for content idea research. Quora is a forum-based social media platform where users can ask questions and receive responses from people all over the world.
It's ideal for learning about what people are looking for in your niche or industry.
Simply enter a keyword into the search bar and filter the results by questions. On this platform, you will see real questions being asked by real people.
Conclusion
When you have the right tools and assistants, blogging can be a rewarding experience. I hope this post introduced you to some new useful blogging tools that will support you in creating an outstanding blog that generates traffic and income.
If you found this post useful, please share it with your friends on social media.